Caine's Arcade is the coolest arcade ever (even better than Flynn's Arcade and Bailey's Arcade. The "pros" of Caine's Arcade are that all the games are hand-built by a 9 year old, out of cardboard. But the "cons" are the prices: $1 gets you 4 plays, and $2 gets you a "Fun Pass" (tm) valid for 500 plays.
2 bucks! Phew... You might be thinking you could get around that by making a fake pass of your own - but Caine is way ahead of you. He's added a security check to each Fun Pass, to validate that it's the real deal: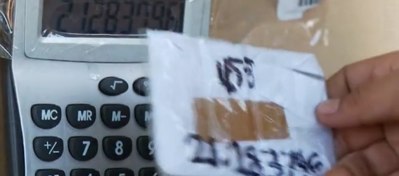 However, a after careful reverse-engineering effort, I've cracked the security code and made this "Caine's Arcade Fun Pass Generator":

Just put in a pass ID, print it out, and you're good to go! I have verified the accuracy of the passes by carefully studying frame-by-frame evidence from the video above - so I'm confident the passes will get around the security checks: But if you get busted using a fake pass, don't come crying to me.